Expanding the Child Advocacy Center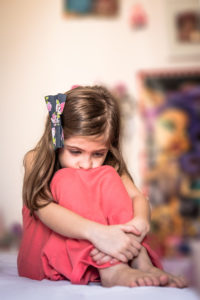 The statistics are alarming: 1 in 4 girls and 1 in 6 boys will be sexually abused before the age of 18. Only 1 in 10 victims will report the abuse and receive the counseling and support needed to end the vicious cycle. Abuse does not always leave physical scars, but always leaves lasting emotional scars.
The Providence St. Peter Sexual Assault Clinic is one component of Monarch Children's Justice & Advocacy Center, which also includes the Thurston County Prosecutor's Office, Monarch therapeutic counseling, Child Protective Services, and local law enforcement. The center provides medical care, counseling, and resources to meet the needs of families. Now we need to grow.
With your help, we can:
Double capacity for examinations, investigations and counseling
Add child protection services and law enforcement staff at the Center
Provide medical care for the children who have experienced physical, sexual, emotional abuse or neglect
End abuse or prevent it from happening through community education
Change the trajectory of the lives of victims from one filled with pain and dysfunction to one of healing and stability
Thank you!
These programs only exist through the generosity of our community. We thank you for your support of the Child Advocacy Center and Sexual Assault Clinic through the 2019 Christmas in the Forest Fund A Need.
For more information, please contact:
Peter Brennan
Executive Director
360-493-7980
peter.brennan@providence.org 
Cecily Clemons
Philanthropy Officer
360-493-4060
cecily.clemons@providence.org
We are grateful to South Sound Radiology, for being our Fund A Need sponsor.